ONLINE – CASE MatchMaker
Apr 06, 07:00
-
Apr 06, 19:00
(UTC-07:00) America/Los_Angeles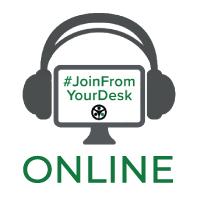 Autotech Council runs it's MatchMaker Meeting Service twice each year. This Spring, our MatchMaker event is attached to our Innovation Review on CASE. Attended by forward-looking carmakers, T1s, investors and mobility companies who are committed to working with new companies, investing in new technologies, and partnering with startups, this meeting will review the innovation in the connected, autonomous, shared and electric markets. Following the meeting, these same carmakers, T1s, investors and mobility companies will participate in private 1:1 meetings facilitated by our MatchMaker Meeting Service.
AUTOTECH COUNCIL INNOVATION REVIEW
APRIL 5 AM – AGENDA & PITCHES IN SILICON VALLEY
APRIL 6 ALL DAY – 100s of ONLINE MATCHMAKER MEETINGS AVAILABLE
What to expect
Over 200 curated meetings were managed by our MatchMaker service at last year's Spring MatchMaker event, and this year we anticipate even more with meetings available both onsite in Silicon Valley and online in the MatchMaker portal.
How individual delegates use their 15 minutes depends entirely on the common interests of both parties and ranges from discussions around technical capabilities, commercial propositions, partnership opportunities and everything in between. Companies who were active on the service averaged 7 face-to-face meetings with many more conversations going on behind the scenes within the portal.
What would you give to have a packed schedule of meetings with OEMs, mobility vendors, and automotive investors, who have reviewed your proposition and want to learn more? Then, what more value would you get when they followup by introducing you to their commercial/technical team? If you're working on a product or solution that's disrupting the mobility landscape, you need to be at our meeting on CASE and our Matchmaker event.
How to get involved
The MatchMaker Service is available during registration. Register now as a full participant to join our Innovation Review on CASE and take meetings.
Startups with relevant technology can apply to speak here.